On a bright November day I ventured down the Hudson River Park esplanade to gaze upon something that I can best describe as Disney meets psilocybin.
Near West 13thStreet, a forest of mushroom-shaped white-concrete columns — 280 of them to be exact — rose from the river bottom to support 2.4 acres of gardens and performance venues.
Come spring this long-delayed $250-million plus extravaganza called Little Island, will welcome visitors with towering overlooks, shady spots for contemplation, and small lawns for gathering.
Behind serious fencing, I could make out a small army of landscape workers putting down paths, tidying up lawns, seeding meadows, and wrestling tiny clusters of trees into place. Trucks threaded their way around bright orange portable toilets and up ramps that will soon convey visitors up the 200 feet or so that separate the island from the shore.
Little Island's media handlers firmly deflected all entreaties to step aboard.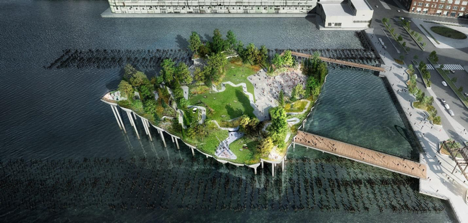 So we flew a drone overhead to get a sense of the place as it prepares for the future.
Little Island completes the transformation of the Meatpacking District, where for decades freight cars delivered animals to slaughterhouses that lined and bloodied the nearby blocks. Now it's a high-end neighborhood of sleek apartment towers, unaffordable art galleries and fashion retail. The long-abandoned freight viaduct has become the iconic High Line park, while the Whitney Museum of American Art sits just to the south, nudging its grey-metal prow toward the river along Gansevoort Street.
Behind Little Island are Big Bucks. The private foundation of media mogul Barry Diller and his wife, fashion eminence Diane von Furstenberg, is underwriting most of the cost. IAC — Diller's company — is headquartered a few blocks northin a billowing glass structure designed by America's most important architect Frank Gehry, his first freestanding building in New York.
What the Drone Saw
The lilliputian garden on Brobdingnag stilts is the brainchild of Thomas Heatherwick, a prodigious, crowd-pleasing, and controversial British designer who produced the spectacularly successful flaming cauldron for the 2012 London Olympics, and an alluring metal-hulled pedestrian bridge that might have arced across the Thames bedecked with trees and flowers. It was a bridge too far, though, succumbing to criticism that its minimal utility failed to justify its great cost.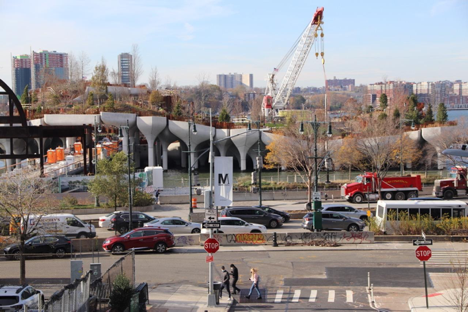 Here in New York, he concocted the overbearing 150-foot-high artichoke-shaped Vessel that looms over Hudson Yards, a much chastised mega-development 20 blocks north of Little Island. For Little Island, he collaborated with the passionately pragmatic landscape architect Signe Nielsen, who is in charge of the soils and planting. Tiny and plainspoken, Nielsen is the go-to designer for uniquely challenging settings. Her New York City firm, Matthews Nielsen, opened up the culverted Saw Mill River to daylight, and restored its habitat, greening the reviving industrial downtown of Yonkers, N.Y. in the process. She roofed a Rockefeller University laboratory with a public garden looking out on the East River — an engineering feat, considering the lab had to be hoisted on mighty trusses above the busy FDR Drive.
Given that it is her job to bring to life Heatherwick's vision of an English-style park in miniature, I asked Nielsen to describe how a visitor will experience Little Island. "You will immediately leave the city's noise and concrete behind," she promised. After ascending a gently sloping ramp that crosses over the water from the Manhattan shore, and slipping through a short tunnel between the columns, visitors will arrive at a dish-shaped lawn and gathering space called the Play Ground.
If you pay rapt attention to our drone visage, you will see paths twist up and down the undulating landscape, alternately revealing and obscuring river and city views. Visitors will discover three observation points at the corners, one aimed south along the shoreline, framing views to the skyscrapers of Lower Manhattan. Another looks down a meadow and back to the cityscape from the northwest corner. The highest, perched six stories above water level, opens panoramas downriver where the shimmering surface lazily widens as it enters New York Bay. The stunning contrasts should beinspiring.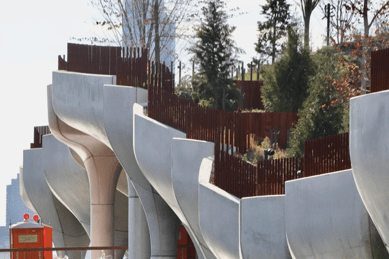 "The plant selection had to be very carefully calibrated," Nielsen observes. That's because the plants face in all directions, thanks to the intricate topography. Some trees must buffer searing winter winds at the park edges, protecting the Play Ground and other gathering places.
The river-edge weather can be severe, which is why Nielsen's approach was influenced by Acadia National Park, near Bangor, Maine. "It is a coastal landscape of diverse and tremendous beauty," she said, "and also encompasses a variety of landscapes."
Red cedars and white spruce hold the steep slopes in place, emulating Maine's seashore bluffs. Coastal and mountainous species of pines rise amid fields of grasses, less than a mile from hipster luxe sushi joints. For shaded woodland areas Nielsen selected redbuds, red oaks, and maples. Understory plants include hellebores, azaleas, and foamflower.
It's not only strategically positioned nature that performs on cue; a 700-seat thrust-stage amphitheater is hidden in the western edge of the island, with the river as backdrop. There is also The Glade which dips close to the water and can double as an informal performance space for 200 people. Let's all pray that happens soon.
What You Can't See From Our Drone Is Recent History
Little Island almost didn't happen. In 2016, an ancient civic watchdog called the City Club of New York rose from its zombie state and sued, claiming the design was insufficiently concerned with the Hudson River's habitat. The filings were, it turned out, quietly underwritten by Douglas Durst, a real-estate magnate who was miffed after he was pushed off the board of the Hudson River Park Trust, the public-private operator of the park. After two years, with work stopped and costs ballooning, Diller threw in the towel. New York Governor Andrew Cuomo sweetened the state contribution to $23 million, cajoled Diller back to the waterfront and dried Durst's tears. New York City has kicked in 17 million.
As the withering cold of winter starts to abate, Nielsen and the landscape contractors are frantically scrambling to finish the plantings. I wish them well. Like so many others, I'm indebted to New York City parks for urban oases that allow me to clear the Covid mental cobwebs as I've witnessed the glorious comings and goings of three seasons when the world seems to stand still and nature's inexorable and welcome progression marches on.
Little Island's spring opening could not be better timed, coinciding as it will with the hoped-for diminution of the global Covid nightmare. Though many along the way have looked this gift horse in the mouth, I think people will hunger for its ecological authenticity juxtaposed with whimsical artificiality, even its relentlessly Heatherwickian aim to please. Let's welcome it as a symbol of what I hope will be a revitalized New York that, like mushrooms, will emerge out of the darkness.
---
What's Growing on Little Island
Recreate NYC's new garden in your backyard with this plant guide
Little Island doesn't much resemble the average backyard garden, but its multitude of settings holds lessons for gardeners working with unique conditions. The riverside environment of the park is both more extreme than is common in the mid-Atlantic region (because of steady winds much of the year), and less variable because of the moderating effect of the river and Atlantic Ocean. Signe Nielsen chose native plants for their resilience and to reinforce local ecologies. Non-natives that grow in similar conditions were used to enrich the variety of plant textures and forms, and to build resilience against pests and the wear and tear innate to a public place. A selection is listed below. Many are widely available. — J.S.R.
— Captions by Aerate Staff
Trees used to screen high winds…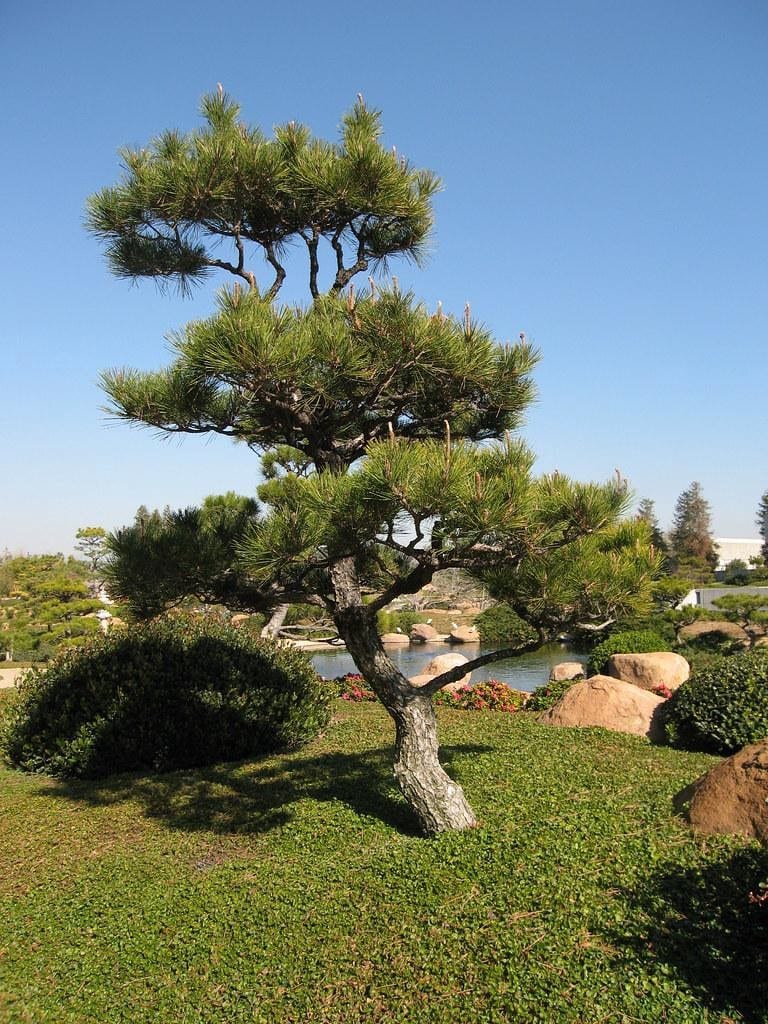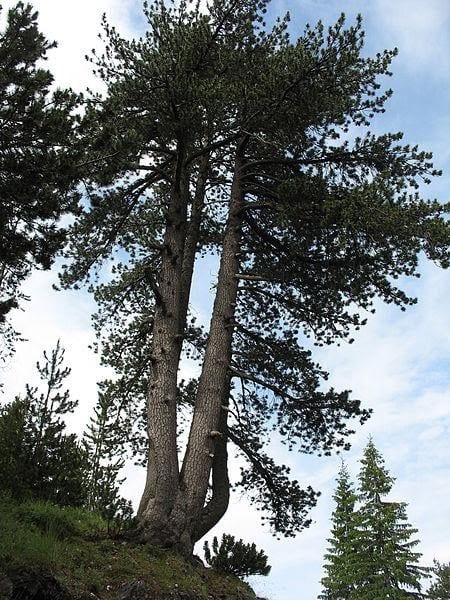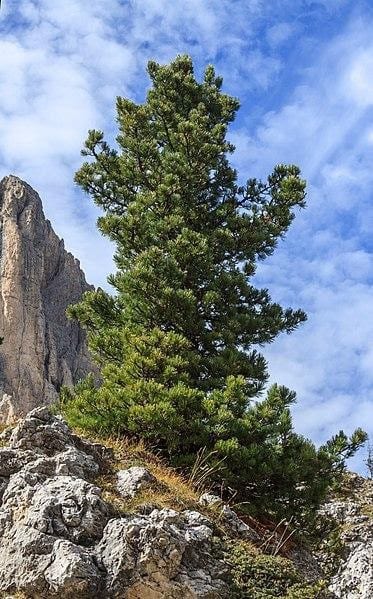 Meadow grasses…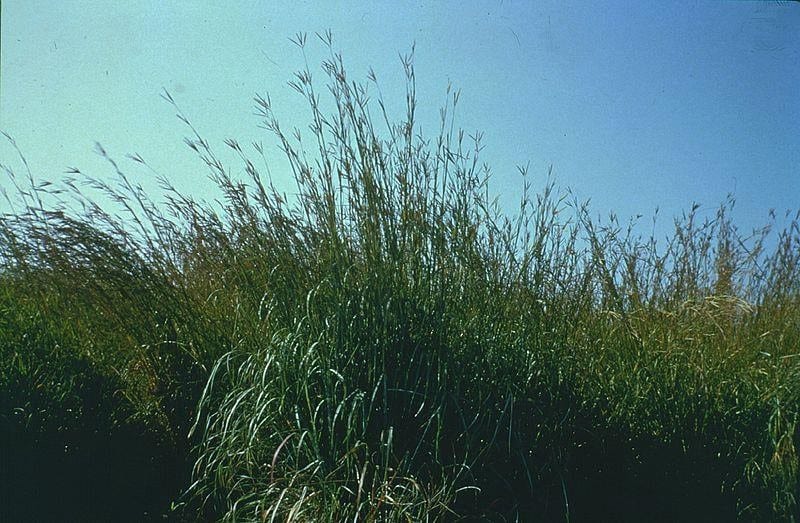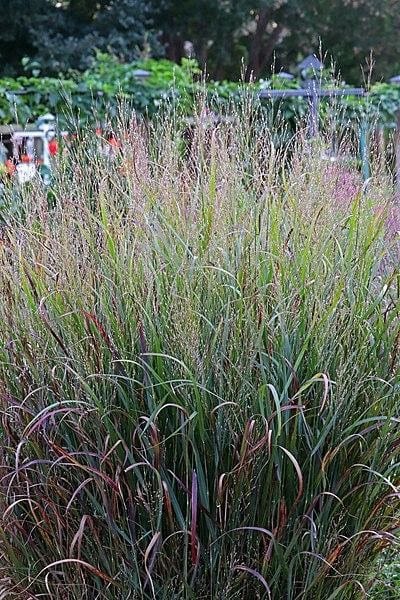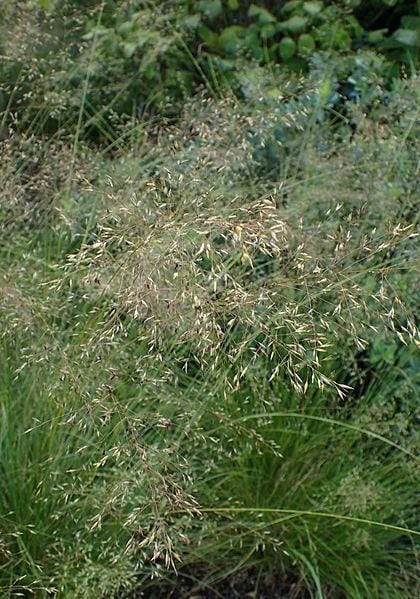 Shaded woodland trees…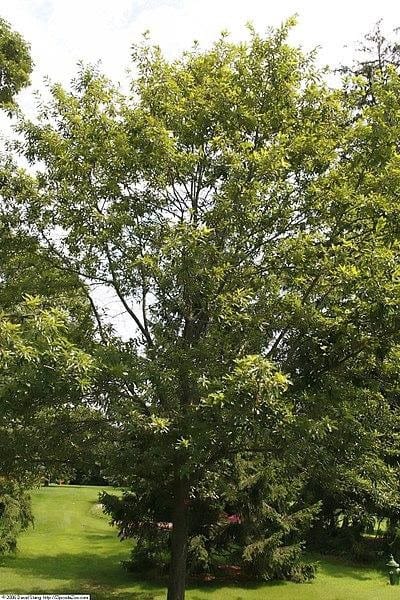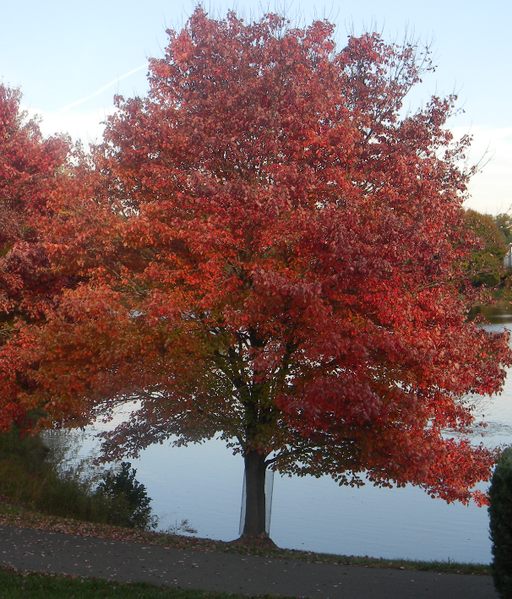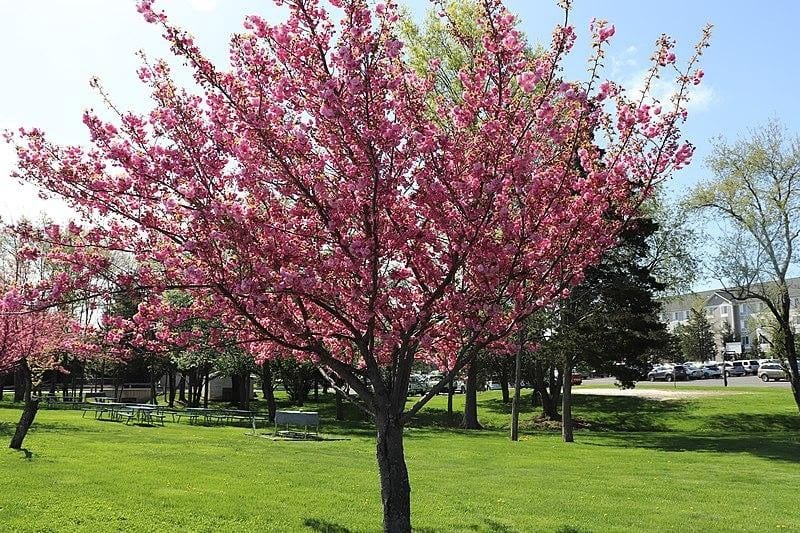 Shaded to sunny woodland plants…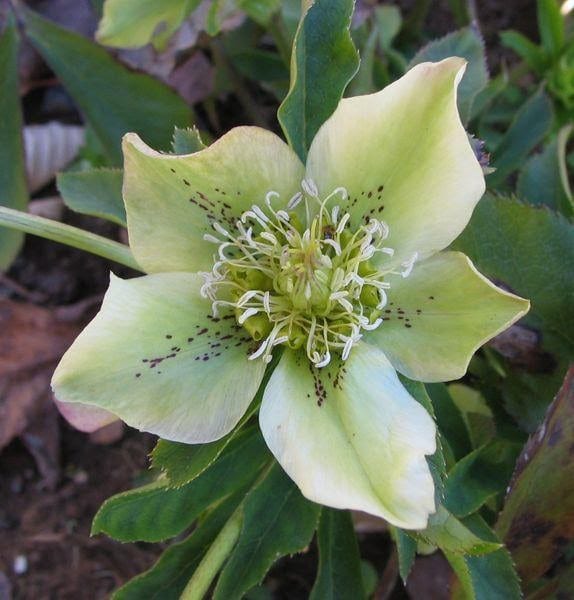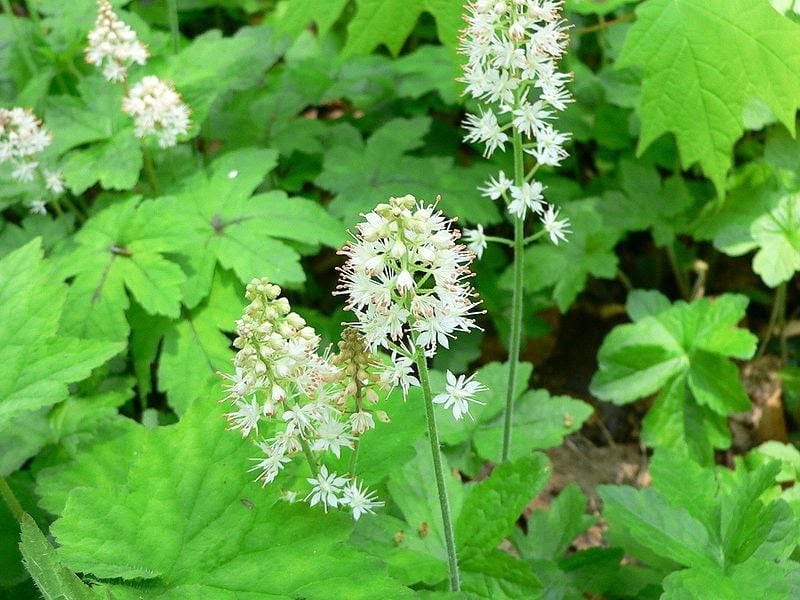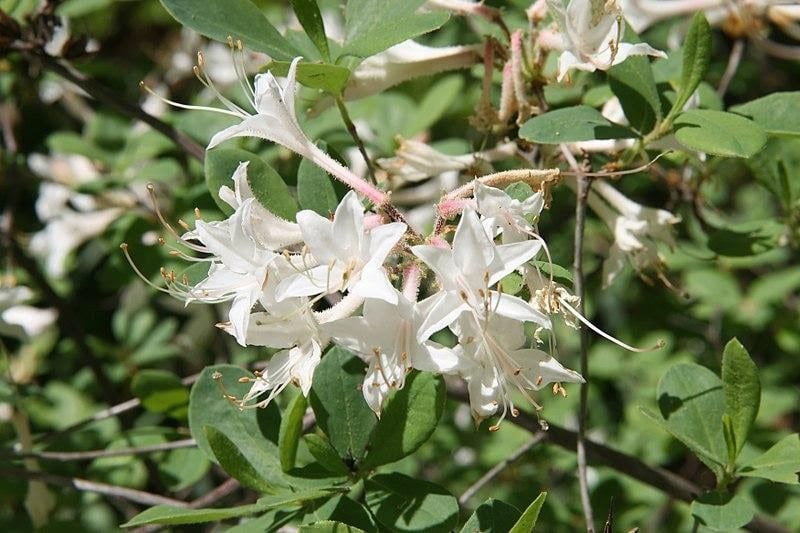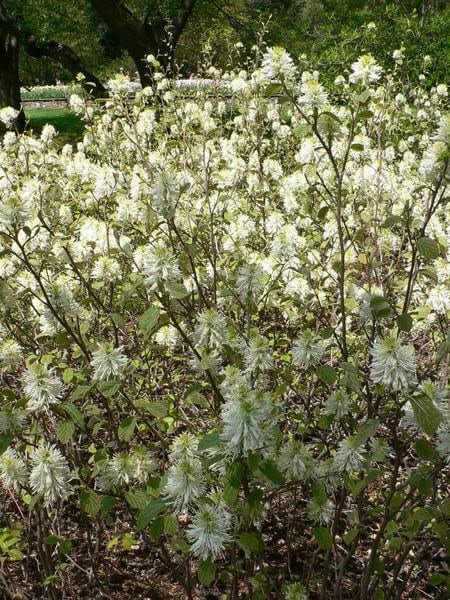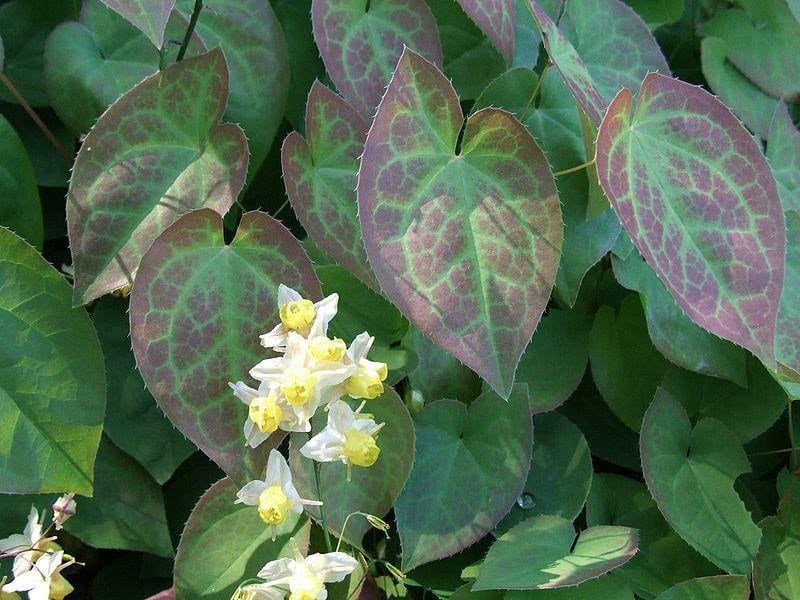 (Sidebar photos: Wikimedia Commons)