This week the E.U. announced that U.S. travelers who are vaccinated and feeling bullish about air travel will soon be cleared for takeoff, should you say, want to spend a few weeks ambling around Europe's epic gardens. But if, for the time being, you're more comfortable sticking close to home, don't despair: with a little planning, it's possible to get your grand garden fix right here in the USA, with all of the trimmings of a jardin à la française or colors of a Dutch tulip menagerie. We've paired these famous European sites with domestic destinations that in some way recreate the most attractive characteristics. So whether you live in Branchburg, Greensborough or Bloomington, pack up the car and get your garden on.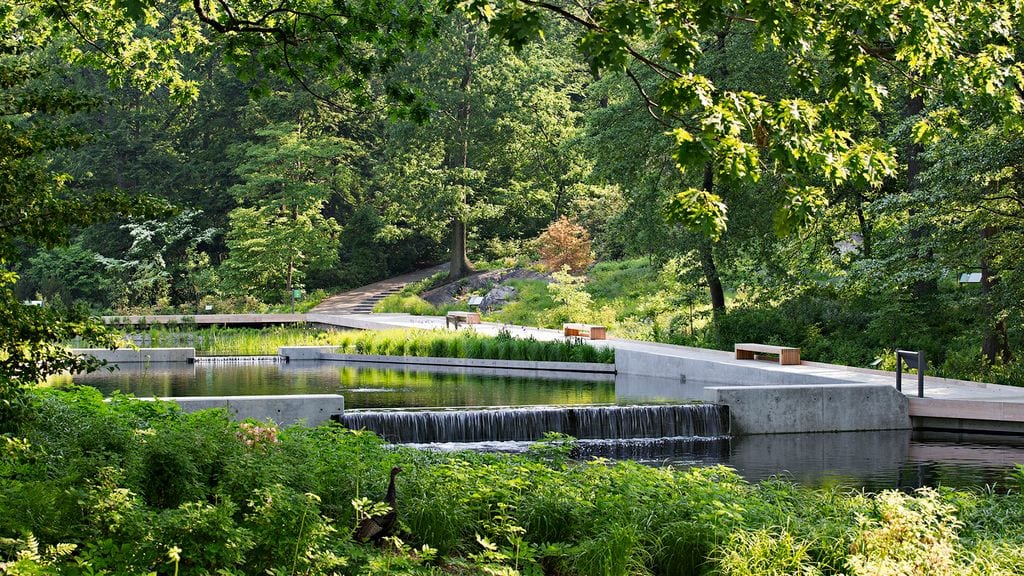 Kew Gardens, England >>> The New York Botanical Garden, New York
Not only is The New York Botanical Garden a national landmark but, at 250 acres, it's also one of the largest city gardens in the U.S. This Bronx garden was established in 1891 after botanist Nathaniel Lord Britton and his wife toured the legendary gardens in Kew. It's no wonder you'll see touches of English panache throughout the grounds, especially when the roses are blooming along elegant paved pathways, evoking an Old World manor. Other highlights include the palatial Haupt Conservatory, and an azalea garden that, when in season, erupts in pinks and purples so dramatic it's practically a Rococo painting.
---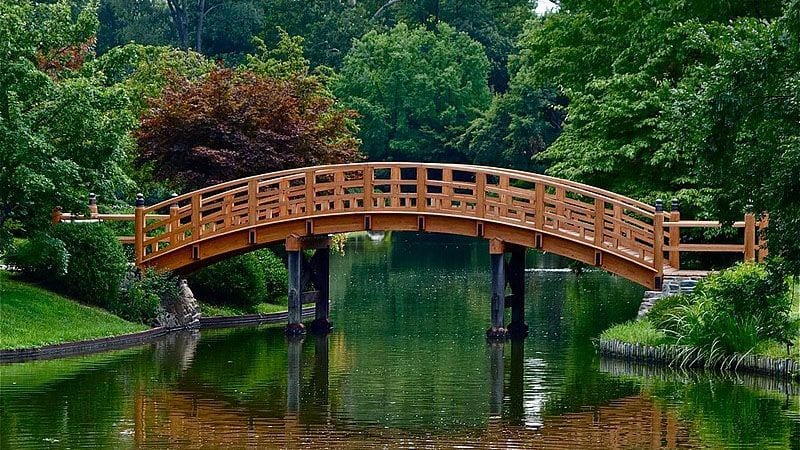 Les Jardins de Monet à Giverny, France >>> Overland Park Arboretum and Botanical Gardens, Kansas
Claude Monet lived in Giverny, France for more than 40 years; now, at the site of his home, a stunning public garden celebrates the blooms that inspired his paintings. To peep the same impressionistic gardening style in the United States, check out the Monet Garden in Overland Park, Kansas, where banks of fiery roses and dahlias mingle alongside cool irises and wisteria. The artful blending of color and shapes, just as in Monet's beloved home and paintings, suggest that you're definitely not in Kansas anymore.
---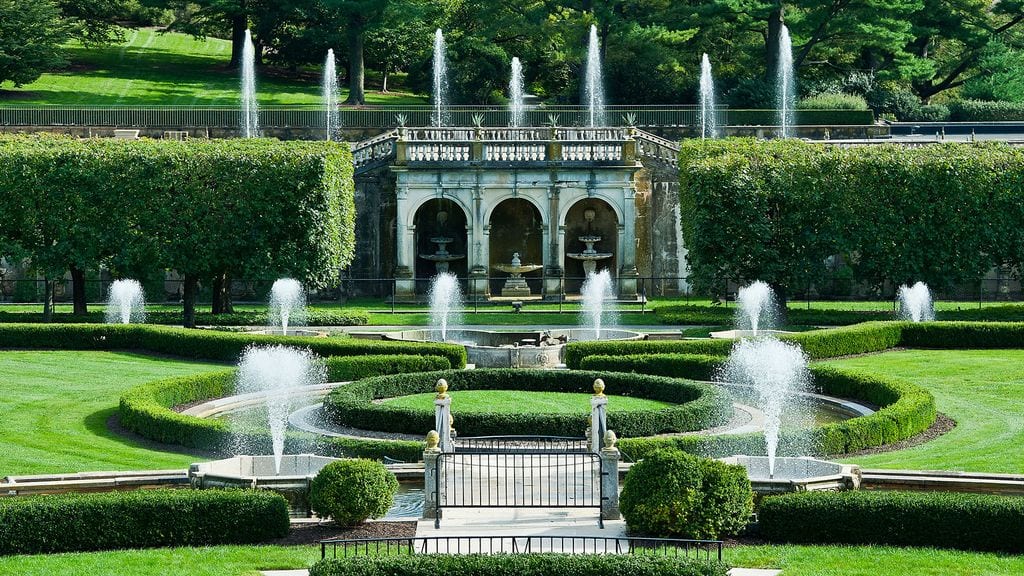 Gardens of Versailles, France >>> Longwood Gardens, Pennsylvania
The decadent demense of Versaille is known for its manicured parterres and elaborate fountains featuring hydraulic systems invented in the 1600s. But you don't need a passport to promenade like the Sun King. Just an hour from Philadelphia sits Longwood Gardens at Kennett Square, a sprawling botanical spectacle comprising over 1,077 acres of gardens, greenhouses, meadows, and woodlands first established by gilded age industrialist Pierre S. du Pont. The Italian villa and French chateau-inspired architecture is no coincidence: after extensive travels abroad, du Pont considered himself a steward of their majesties also evidenced by the spectacular fountain shows, first offered in the 1920s, that still spew every weekend.
---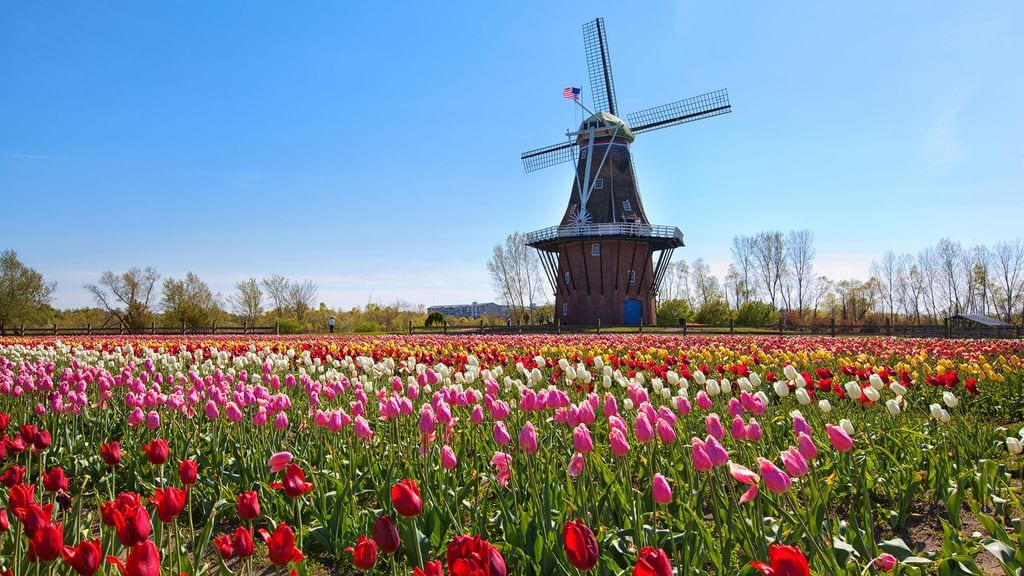 Keukenhof Gardens, The Netherlands >>> Tulip Season, Holland, Michigan
Keukenhof Gardens, also known as Garden of Europe, is one of the world's oldest flower gardens, and is known for its spectacular year-round blooms, especially tulips. But Americans can thank Dutch immigrants arriving in Michigan in the mid-1800s, for bringing their tulip talents to Holland, Michigan. Make the trip for Tulip Time (usually in May) and get a taste of Euro gardening right on the shores of Lake Michigan.
---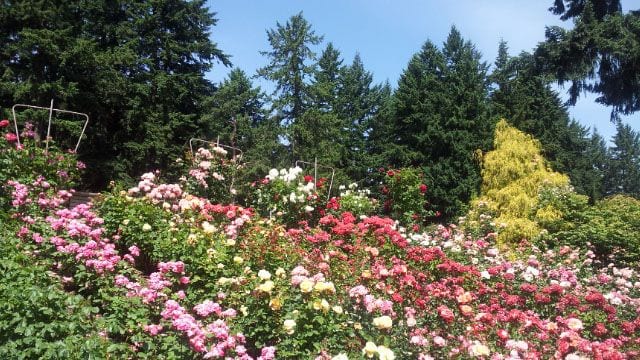 El Retiro Rose Garden, Spain >>> International Rose Test Garden, Oregon
The iconic flower of passion that adorns a flamenco dancer's hair and is symbolized by her frilly sevillana dress, grows abundantly in Madrid's El Retiro Rose Garden—and in Portland, Oregon's Washington Park, where there are more than 10,000 blooms to admire. Rose growers from all over the world send their flowers here for testing and rating—something they've been doing since World War I. You'll get the chance to see new colors and varieties before they even hit garden stores.
---
Drummond Castle Gardens, Scotland >>> Biltmore, North Carolina
The castles of Europe are elaborate, magical, and hard to match—but the Biltmore in Asheville, North Carolina, is an American bastion that beckons for its own reasons. An 1800s relic of Vanderbilt opulence modeled after a French Renaissance chateau, the 250-room castle has long been considered America's largest home. You will find many European touches throughout the estate like the formal gardens, topiaries, and overall landscape design. Within the 8,000 acres (check to see what's flowering on their regular bloom report), the Biltmore boasts the country's first privately-managed forest, with more than 20 miles of trails, and a winery.
---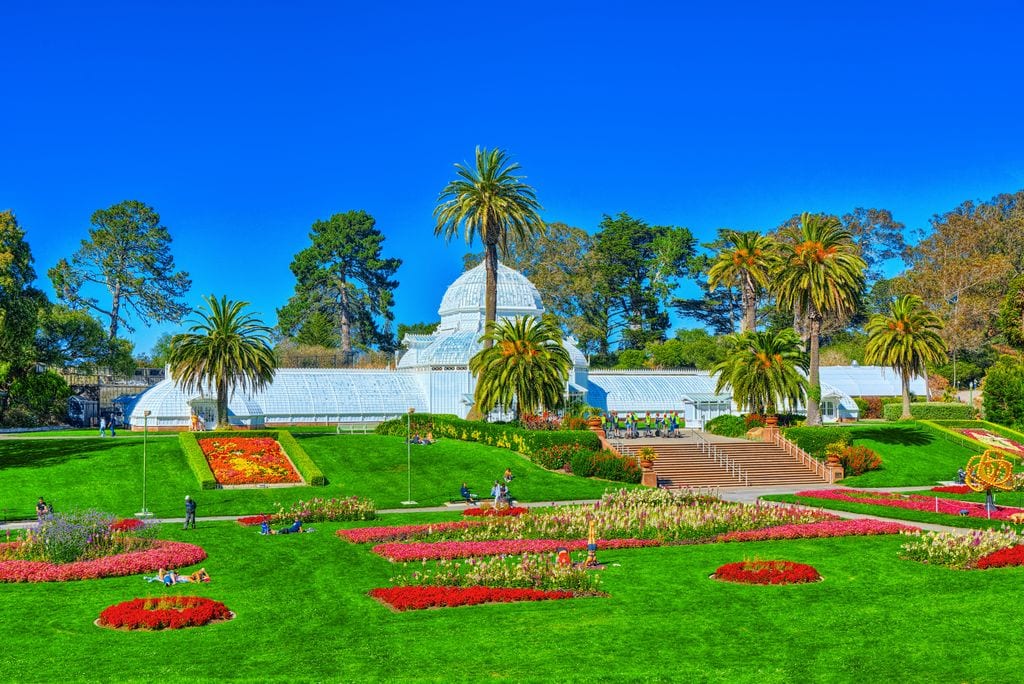 Jardin Anglais, Switzerland >>> San Francisco Botanical Garden, California
These two gardens are both green oases in urban settings. The San Francisco Botanical Garden is only 55 acres, but it contains more than 8,000 different plants from all around the world, including a Mediterranean garden with hard-to-find European cultivars. It's the perfect way to feel like you're traveling around the world, all while in a great California city.
---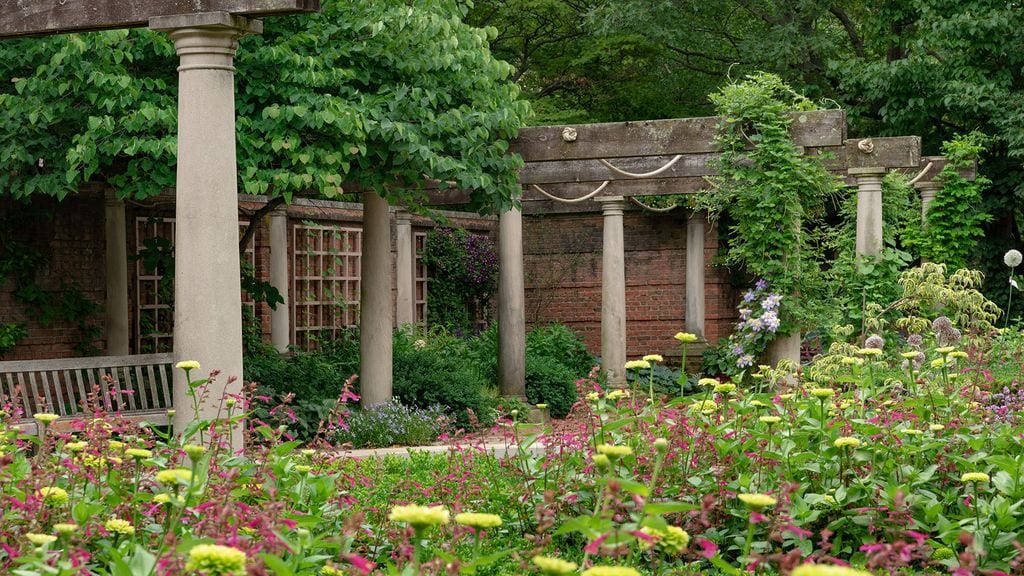 Botanical Garden of Padua, Italy >>> Chicago Botanic Garden, Illinois
This midwestern botanical garden has touches of Europe all over its grounds, including a couple of English gardens. Its Heritage Garden was modeled after Europe's first ever botanical garden, located in Padua, Italy, with a central hub divided into four bloom-filled quadrants. In addition, this botanical garden features a model railroad garden, native plant garden, rose garden, sensory garden, and waterfall garden. With nearly 400 acres to explore and a flat admission based on the carload, it's definitely worth a trip.