There's nothing I love more than looking at the natural world through the eyes of my two children, Jon Thomas (9) and Brooks (3).
My sons and I read to each other more than ever—at bedtime, naptime, playtime—and they often choose books about nature. I think it's because such works speak to the desire for healing, freedom, and exploration in us all, whether or not we're old enough to know it.
As Emily Dickinson, a passionate gardener, once wrote: "There is no Frigate like a Book / To take us Lands away." Here's a look at some of the books that sent us traveling these last few months.
The Very Hungry Caterpillar by Eric Carle
This is Eric Carle's most well-loved book: A simple egg transforming into a caterpillar and eventually a beautiful butterfly.
Brooks asks while we read, "Why does the caterpillar get a stomach ache?"
"He eats too much junk food, but the next day he feels better when he eats through a 'nice green leaf,'" I reply.
We witness the green leaf's restorative powers for that very hungry caterpillar, who eventually spins that rough brown cocoon and emerges colorfully, spanning the last two pages of the book as a butterfly. Through the life cycle of the tiniest of creatures we see the transformational and hopeful powers of nature.
We're Going On a Bear Hunt by Michael Rosen
This is the best book to read aloud and even act out. In their quest to "go on a bear hunt," the characters in the book, a family of five and their dog, set out and face their fears as they walk through a meadow, swim through a river, wade through thick mud, traipse through a dark forest, march through a snowstorm, and tiptoe through a dark cave. There they finally find the shiny-nosed bear who trails them all the way back home, through snow, forest, mud, grass until they race into the house and lock the door.
The cadence, repetition, and spectacular scenery make for an unforgettable storyline. While we were outside one day, Jon Thomas suddenly took us on our own bear hunt marching along our lawn, splashing in our birdbath and hiding in a box fort. Then he led us to our front door, just like in the book. Even in your own backyard, imagination can take you anywhere at any time to face your fears, go on a bear hunt, and arrive safely back home.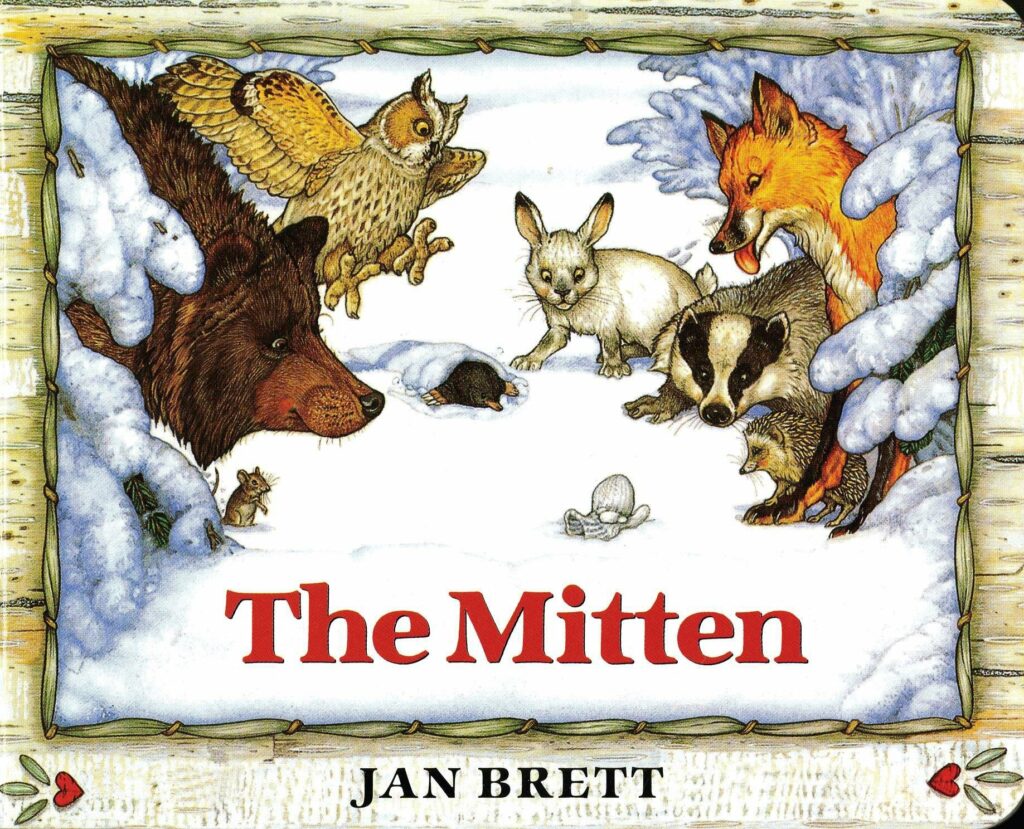 The Mitten by Jan Brett
This Ukrainian folktale adapted and illustrated by Jan Brett is a favorite of ours during these winter months. In a cozy cabin in a snowy landscape, Nicki insists that Baba, his skeptical grandmother, make him mittens as white as the snow. And just as she suspects, Nicki loses one in the snowy landscape.
As we turn the pages, the mitten grows larger and larger as, one by one, a mole, rabbit, hedgehog, owl, badger, fox, bear, and mouse move into the cozy mitten. We marvel at the expanding mitten. "Aaaaa-aaaaa-ca-chew!!" Brooks sneezes every time the gentle bear sneezes, scattering all the animals and sending the mitten sailing into the sky. A thankful Nicki catches it in mid-air, happy he has found his lost, although quite larger now, snow-white mitten. He calls to his grandmother, "See Baba! I have both my mittens."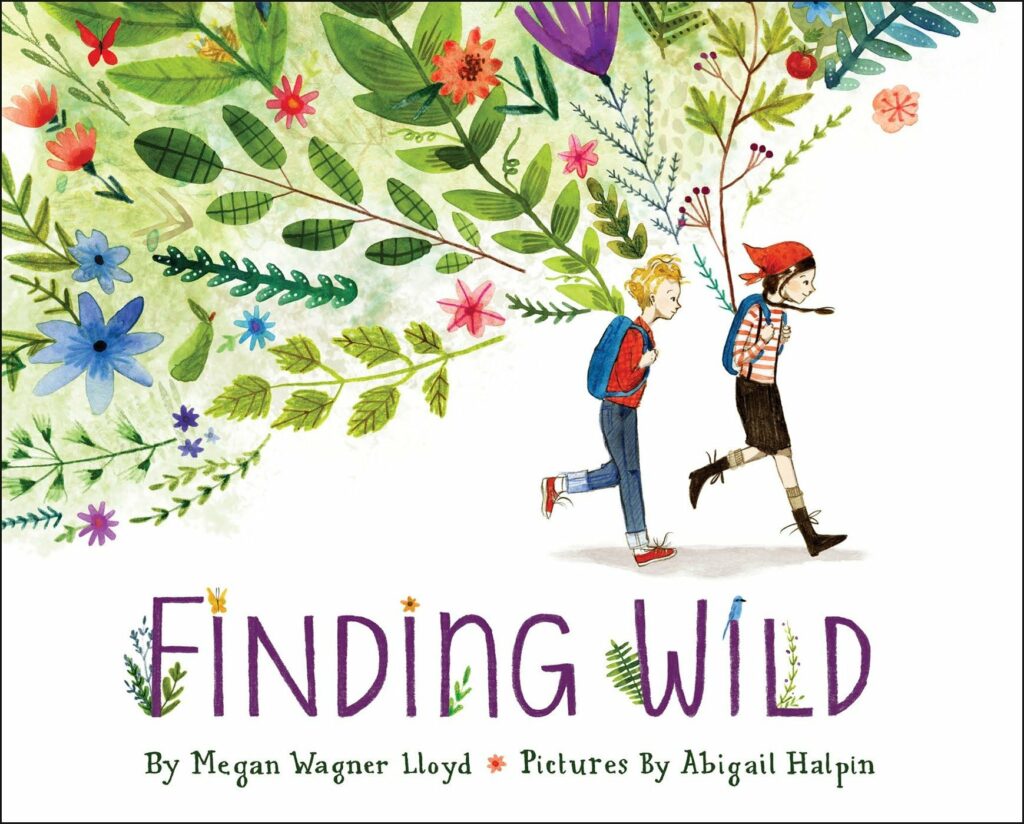 Finding Wild by Megan Wagner Lloyd
"What is Wild? And where can you find it?'' Jon Thomas wonders as he follows two children as they escape the hustle of the city for the outdoors. As each page is turned we share their enchantment as they encounter the sight of a beach, a forest, mountains, and creeks.
"Wild can be "forest fire hot or icicle cold," he reads. But wild can also "soothe with a gentle breeze, cheering sun, and soft rain." I tell him the great outdoors will be there when he ventures forth to uncover its beauty and mystery.
The Giving Tree by Shel Silverstein
Nature gives and forgives as The Giving Tree shows. And when there is nothing left, it is nature and the natural world that persists, or so we hope.
"Come and swing on my branches, Boy," the tree says as she welcomes the boy,
"Why does the boy take so much from the tree?" Jon Thomas would ask.
I reflect on his question and feel both melancholy and kinship with the tree.
"It's not about the boy," I answer. "It's about the tree, giving and giving to the boy."
And it is the tree that in the end gives a final gift to the boy, now an old man. She offers her stump as a seat for him to rest, and they are happy, both the boy and tree.
---
Rebecca Jones is a teacher and writer in Birmingham, Alabama.