Our oceans are beginning to resemble plastic-ball pits, glaciers are melting quicker than frat house ice luges, rainforests are receding into nonexistence like follicles in a top fade. Not to make humdrum humor out of the planet's peril, but maybe through everyday things, we can begin to comprehend the loss of our natural world—and save it. Enter eco-shoes.
Some argue that these trainers are just killing the planet a little slower, but until it feels safe to walk around barefoot on parasite-riddled soil and broken-glass covered pavement, we'll keep our sneakers on. Here are companies that are doing a little better than most to save our soles. Some are available for purchase right now, and as for the others, we wish some venture capitalist would just invest in already.
1. Allbirds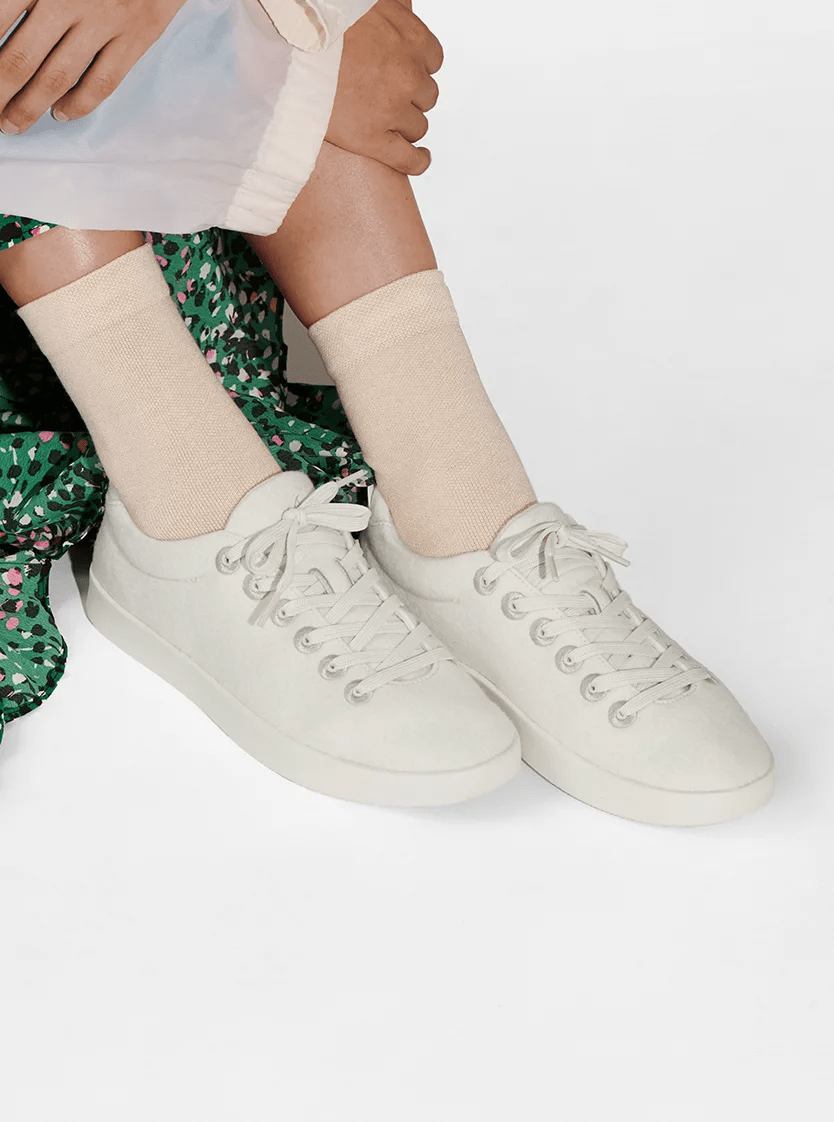 All of the eco-consciousness in their manufacturing process is enough to make our brains spin into a Trino™ (Tree+Merino) topsole. Allbirds wool is sourced from New Zealand, where sheep outnumber people six to one and live a pretty nice life. Weaving woolen shoes involves a process that uses 60% less energy than materials used in typical synthetic shoes. Recycled bottles are used for laces and post-consumer nylon for eyelets. And get a load of this: Discarded snow crab shells help create an odor-fighting biopolymer in the insole. Time to crab walk.
Buy: Wool Pipers, $95
2. Shoe with an Expiration Date
As the video shows, shoes glued together from plastic parts will be around centuries after you've decomposed, a concept that should make you quake in your pollutant boots. Instead, check out this pulpy pair: a modular lace-up with parts that can be swapped out as they wear out. A design student conceived them for her thesis project and made them using dandelion rubber, hemp, and no glue or plastic. The strap runs underneath the sole, binding everything together. Socks and sandals used to look crunchy: Now they actually are!
Learn more about this project here.
3. Bananatex Saola Shoes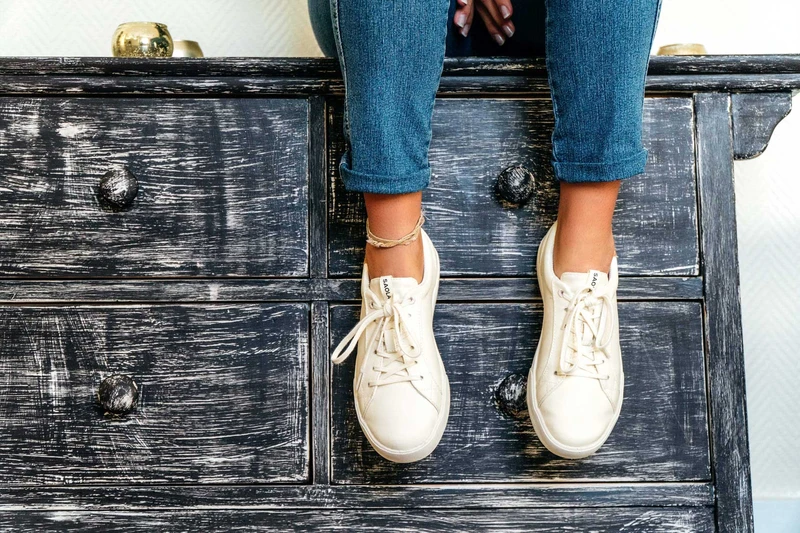 No, we're not setting you up for "a pair of slippers" punchline. Saola Shoes are actually made from bananas—specifically the plant stalk, which gets processed and coated in beeswax before cobbling. Besides banana, there's a bunch of other materials that make up these kicks: recycled plastic bottles and cork for the insole, algae foam for the outsole…wait, what? Saola partnered with Bloom Foam, a bio-company that removes harmful algae from the water and converts it into powder. The powder is then mixed with a synthetic material to become algae foam that reduces the synthetic material in the soles by 15% to 20%, and makes the seas a little less swampy.
Buy: Cannon Banana Water Repellent, $100
4) Element 0
Element 0 doesn't sell anything yet, but if its Kickstarter kicks in, the company plans to slow the pace of fast fashion with superior construction and sustainable materials for sneakers that last and make less of an impact. Sure, the shoes look a little plain, but that's because they're meant to go with pretty much anything and look timeless as trends come and go. Won't that just lead to really smelly feet, you ask? ELEMENT 0 knows dogs can bark, so it uses breathable natural fibers, and the only packaging you'll get is a canvas bag, which protects shoes during delivery and in the washing machine, making them easy to clean.
Support ELEMENT 0 on Kickstarter.
5) WODEN
Fish leather is the way this Scandanavian company scales sustainable shoe production. The Nordic fishing industry only uses 1% of salmon skin, and the rest is usually destroyed. Woden harnesses another local natural resource, steamy hot springs, to tan that slippery stuff into shoegasmic pesca-hide, also used in their boots and sandals. A minimum of 10% recycled rubber in the outsoles and eco-friendly cork insoles also makes these sneakers a different kettle of footwear.
Buy: Sophie Canvas Fifty, $145
6) Cariuma
A couple of Brazilian boardsport bros circumvented the corporate crep status quo by doing nearly everything possible to ensure their products are ethically produced and delivered. Bamboo, sugarcane, mamona oil (a plant that makes a petroleum alternative), and an array of other materials comprise the feel-good footwear. Available in bright colors and plenty of styles. Your sock game finally met its match.
Buy: Cariuma Oca Low Sneakers, $79