In the 1920s, Louis Bromfield found himself among The Lost Generation, a band of American writers drinking and inking around Paris that included Ernest Hemingway, Scott Fitzgerald and Gertrude Stein, among others. Bromfield could go page for page with any of them, regularly hitting the bestseller list and winning the 1927 Pulitzer for his third novel, Early Autumn. But his lasting legacy may owe less to his writing and more to his experimental farm, Malabar, a sprawling ranch and gardens in Pleasant Valley, Ohio.
During his time in France, Bromfield partied with everyone from Dos Passos to Picasso, but he also learned centuries-old traditions of organic farming (he was obsessed with terroir before it was cool), which he brought back to his home state, just as the U.S. was recovering from the Dust Bowl and inching towards another World War. Planting is only part of what Bromfield did at Malabar; he raised strange livestock, pioneered the sustainable farming movement, and criticized the development of corporate agriculture.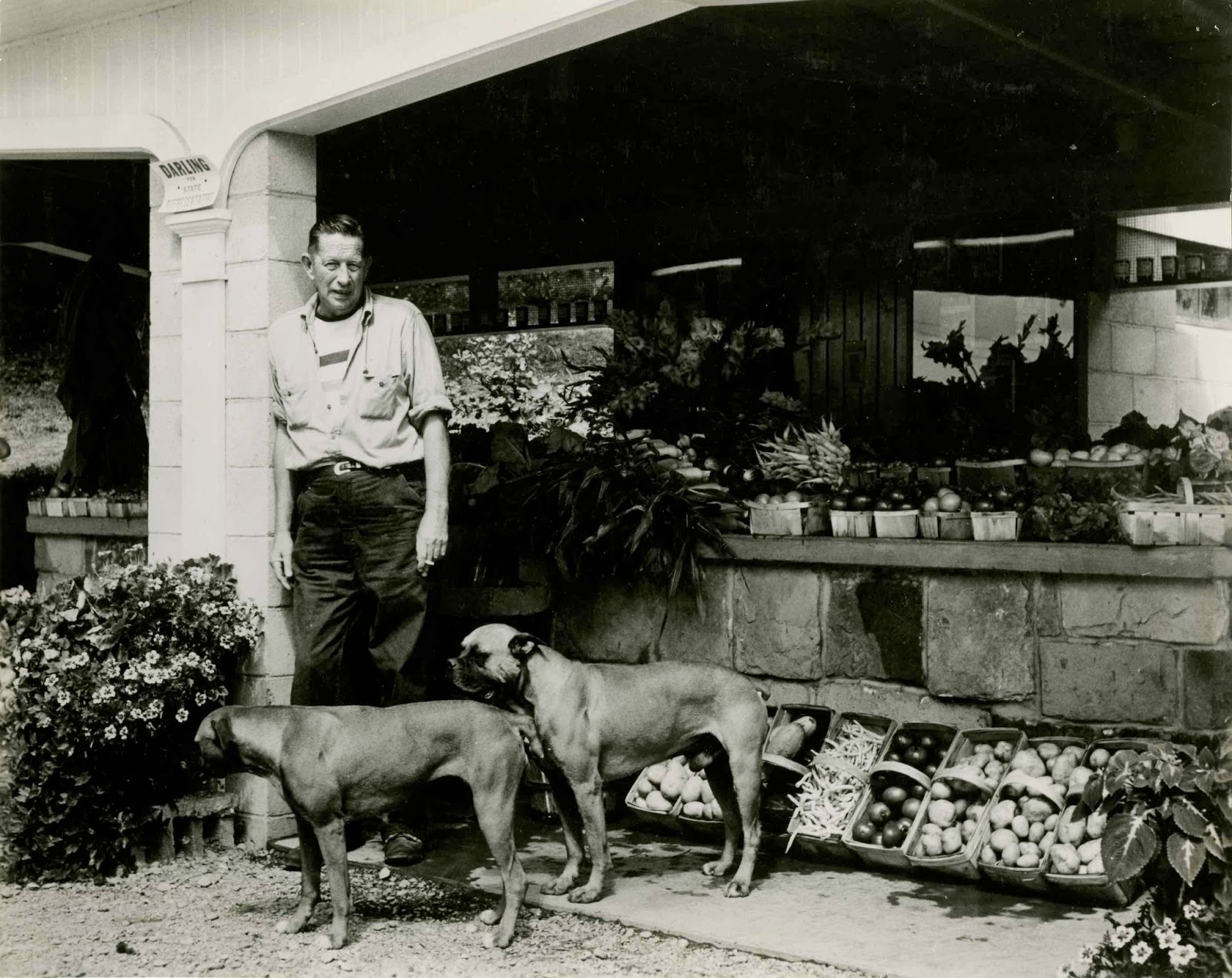 At the same time, Malabar became a hedonistic headquarters for 1930s Hollywood stars and literary greats. Clark Gable and Shirley Temple vacationed there. Edith Wharton and Louise Glück found inspiration in the gardens. Doris Duke bonded with Bromfield over dahlias and infidelity (they had an affair), and in 1945, Bromfield played host and best man as good friend Humphrey Bogart wed Lauren Bacall.
In a new biography, The Planter of Modern Life author Stephen Heyman explores how this jazz age gentleman farmer brought together bok choy, Bogey and books. He spoke to Aerate about his findings.
Aerate: What was growing at Malabar?
Heyman: What wasn't growing at Malabar? In the early 1940s, after he succeeded in restoring fertility to the eroded fields, Bromfield planted everything — from gooseberries to okra and raised not only chicken, pigs and beef cattle but also Karakul sheep, Nubian goats and guinea fowl. He wanted the farm be an object lesson in the principles of soil conservation and a direct challenge to the single-crop "mechanized farms which were more like industries" that were proliferating in midcentury America.
As Malabar developed, Bromfield realized that his hilly fields were better suited to animal grazing than row crops, so he pioneered ideas of rotational grazing and growing deep-rooted perennial grasses — practices that André Voisin and Allan Nation would later formalize. But even in its "grass farming" days (late 1940s-early '50s), Bromfield grew exquisite vegetables and flowers in Malabar's gardens and sold them in a spring-cooled roadside vegetable stand he designed himself and built out of local sandstone. One of the most popular items was Malabar's watercress, which grew in a big green mat on a spring pond across the road from the vegetable stand.
A: Bromfield was good friends with some of the more remarkable women in the 20th century: Edith Wharton, Gertrude Stein, Eleanor Roosevelt, and Doris Duke. What attracted them to him?
H: A lot of these friendships (or love affairs, in Duke's case) had to do with Bromfield's passion for horticulture. Stein mostly wanted to learn from Bromfield. She was dazzled by the cornucopia at Bromfield's riverside garden in the medieval town of Senlis, north of Paris. Bromfield advised Stein on what to plant in her garden in the south of France, but Stein complained about her meager harvests (nothing but "rocks and trees and hay") and her distaste for rain even when her flowers needed it.
Wharton, who lived near Bromfield in Saint-Brice-Sous-Fôret, was a master gardener who traded cuttings and seeds with him and engaged in playful competition about who had the most beautiful musk roses or the rarest dahlia cultivars. When the world seemed to start spinning out of control in the late 1930s, both Bromfield and Wharton took solace in their gardens. "Nature continues to take no notice of the imbecilities of mankind and despite even the bad weather the garden is lovely and the roses have never been so fine," Bromfield told Wharton. She agreed. "Yes; the garden is the last moral life-preserver left…I pity those who haven't it."
When Bromfiled came back to America to start farming in a big way in 1938, Eleanor Roosevelt—who was very interested in agriculture—admired the mission of Malabar and found Bromfield personally "delightful." She called Malabar "an exciting adventure" and said that running such a farm "is one of the things which, if I were young, would appeal to me." Finally, in the early 1950s, the billionaire heiress and passionate orchid lover Doris Duke reached out to Bromfield for help managing her vast farm in Hillsborough, New Jersey, which had (among other problems) beautiful old trees that were being ravaged by Dutch Elm Disease. Duke and Bromfield got on so well they ended up falling in love.
A: What influence did France have on his farming/gardening?
H: It profoundly changed his relationship with the land. He saw how his neighbors pulled a bounty of food from small plots that had been under constant cultivation for centuries. Why was this the case in France, he wondered, while in America a farmer could exhaust rich virgin soil in a couple of generations? Bromfield was horrified by accounts of Depression-era disasters in the U.S. caused by bad farming practices, from the Dust Bowl to widespread soil erosion. In response, he wrote his first unabashedly agrarian novel, The Farm (1933), and then set off on a life-changing journey to India, where he encountered the work of Sir Albert Howard, the founding father of the organic movement.
A: How did he balance mingling with Paris' literary elite with the dirt he loved so much?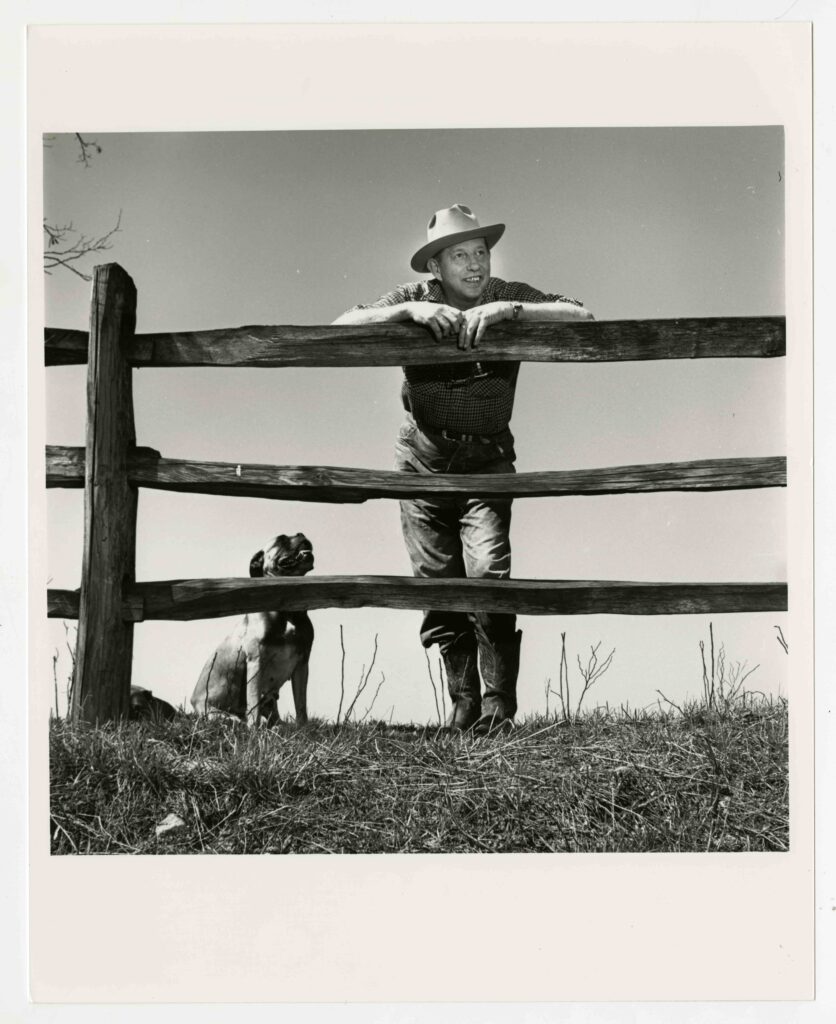 H: For him, this was not a balancing act — he loved confounding expectations and making jokes about how his life was split between "nightclubs and manure piles." Aristocrats and movie stars — whether they were visiting his garden outside Paris or his farm in rural Ohio — often had to listen to disquisitions on soil science or the best way to mulch raspberries. Most of them didn't mind, because Bromfield's passion for the earth was so genuine. Although some people found the mix of high society playboy and man of the soil a little tiresome. As the playwright and novelist Edna Ferber once told Bromfield, "For god-sakes, Louis, brush the caviar off your blue jeans!"
A: How did words influence his growing and vice versa?
H: Some of the most beautiful writing of Bromfield's literary career grew out of his interest in farming. Reading him you not only get a sense of the importance of agriculture to the economy, environment and spirit of the country, but you also get a glimpse of the sheer pleasure of the agrarian existence (as well its hardships). He can make you understand what it feels like to, say, mow a shaggy field of brome grass and ladino clover with barn swallows swooping overhead or the special thrill of hunting morel mushrooms in early spring.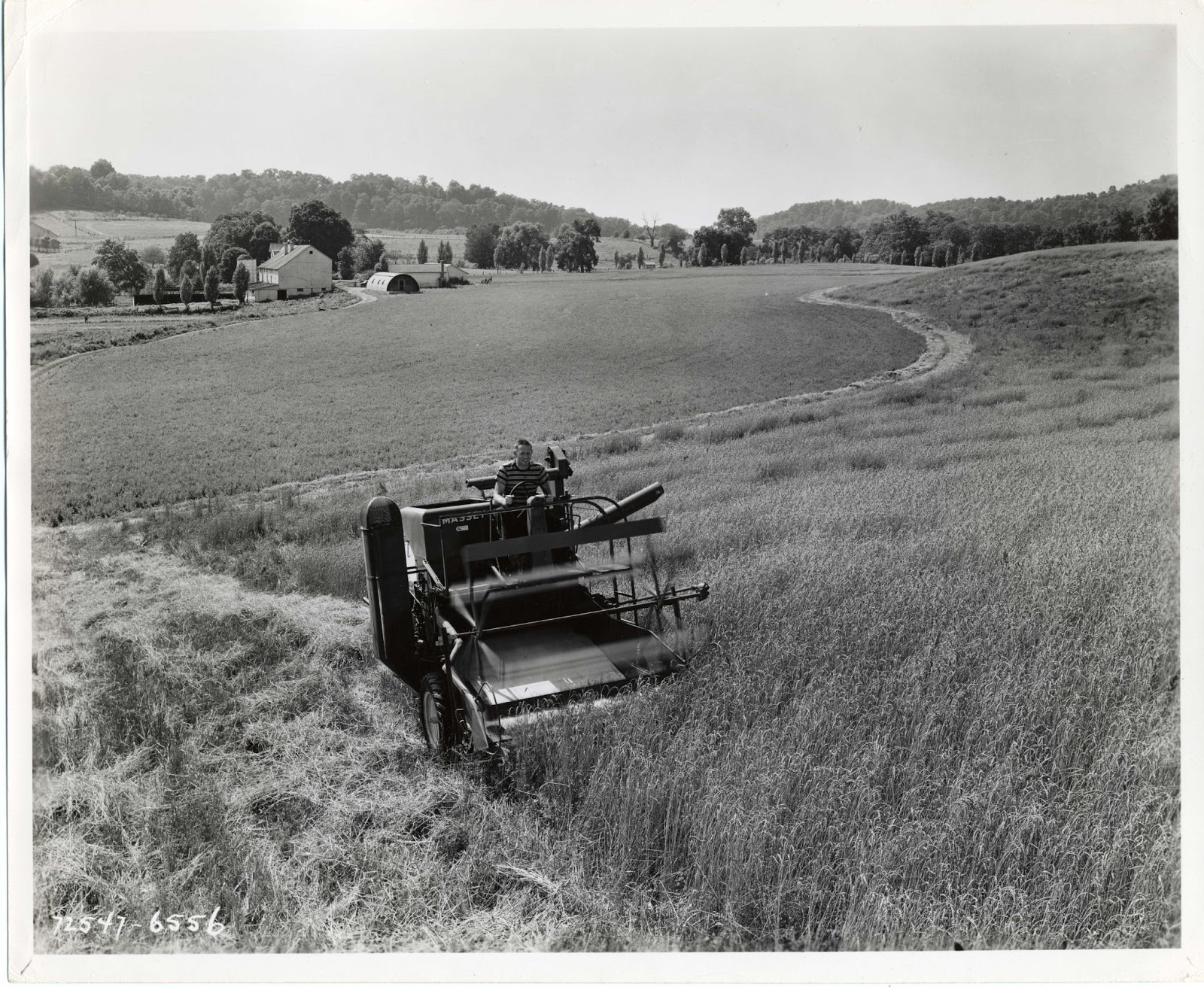 A: Knowing that Malabar wasn't profitable, why was Bromfield such a champion of his style of organic farming?
H: I think this was less a failing of Bromfield's farming ideas than a result of his terrible business sense. He constantly spent beyond his means and always invested the farm's revenues in new techniques and equipment that he could report on in his books and articles. Also, Malabar was a staggering success in kick-starting what we would now call the sustainable or regenerative agriculture movement. Bromfield identified the problems of industrial agriculture as they were emerging.
A: Why hasn't America produced another Bromfield? Or has it? Who are the modern equivalents and how do you think Bromfield would get along with them?
H: Bromfield was an original, but there are plenty of people who today remind me of him. Whether they are novelists who have turned a critical eye on farming and the food system (Barbara Kingsolver, Jonathan Safran Foer, Wendell Berry) or regenerative farmers whose ideas and charisma make them popular among city and rural folk alike (Joel Salatin, Gabe Brown, Wes Jackson). Though he's very different, the person Bromfield reminds me of most is actually the late, great chef-raconteur Anthony Bourdain. He had the same independent streak, the same level of celebrity that Bromfield enjoyed in his day — and he also had a powerful way of telling big, important stories about food, not all of which were appetizing.